OEM – Private Label

We are manufacturer of Natural Spa and Skincare Products. Our factory is GMP certified by Thai FDA. Our product lines are different to the needs of clients as follows.

1.Natural Spa Products – artiscent
Our artiscent Thai Spa product is made with organic ingredients. Our unique Thai aromatherapy product range consists of blends that are well-guarded secret long held by our ancestors who served in Thai and Chinese royal family. These exotic concoctions are produced under high quality standards and have been endorsed as perfectly suitable for spa treatment. The benefit of purchasing artiscent products is the MOQ, that you don't need to purchase with big volume, the minimum order quantity is only one full carton of each product.

We have 2 types of product :-
Type 1 : artiscent Professional Use Product

Our unique Thai aromatherapy product ranges are to be used in spas and salons. We recommend customers to use artiscent Professional Size Product s, in order to achieve the best results. Customers should not use the products on their own if they don't have any knowledge and experience in spa therapy treatments. Because all natural ingredients are good as the knowledge we learn but in the other side, the natural ingredients can be harmful if they contain toxin that we didn't separate it out before put them on the treatment.




Type 2 : artiscent Retail Size Product

When your customers visit to your spas or salons, sometimes they feel good about the products that you use for them in the service room. They would ask for some products to take back. And sometime they don't have time to visit your spas as the tightening life schedule, they would need some products back to continuing using before next visit. So, you will need retail size products to support your customers and you will also make the profit of the retail sales.








2. Private Label Products or OEM Products
If you want to have spa products or skincare products under your own formula and label, we can manufacture them for your own spa brand within your budget. Your demands and our spa expertise inproduct development will create high standard spa products and cosmetics for your esteemed company image.
We can support you for the different formulas of the others so, you will have own unique products.
We can do one-stop service, providing you from the products, packages, stickers, etc. We have in house designers who can design your stickers to fit your needs.





3. Hotel Amenities
We would assist you to create exclusive product lines for your hotel, hospital, apartment or spa. Within your budget, we can offer a range of different scents and assist you to design package and sticker to promote your business image.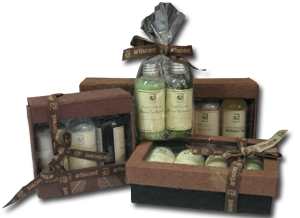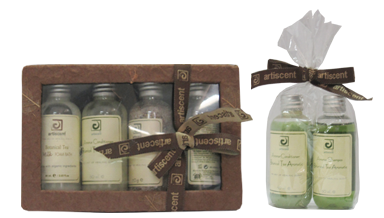 4. Spa Decor
Most of our spa décor items are made in Thailand with the best materials available. Give your spa facility an exotic Thai touch with these beautiful pieces, most of them are hand-made.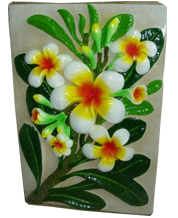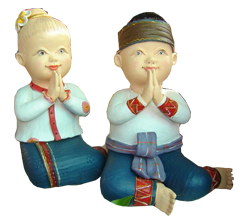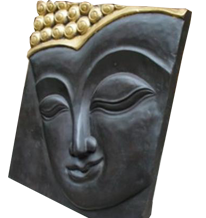 5. Spa Equipment and Spa accessories
We have a selection of the best spa equipments suitable for facial and body treatments in all spas. Our selection includes from disposable underwear, mask, shower cap, massage bed, color stones, wooden bowl, towels, and much more up to your needs. Just name it, we will help you find it with good price.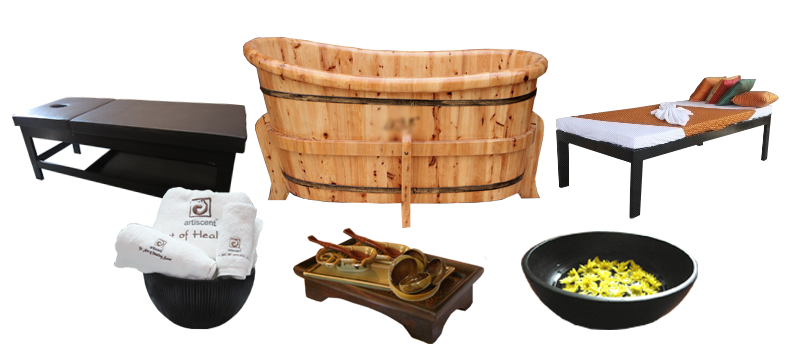 Please contact us by email : vicki@thaiherbalgoods.com
Borntras (Thailand) Ltd.
142-143 Moo 6, Cheingraknoi,
Bangpa-in, Ayutthaya 13180. Thailand.
Tel : +66 2 908-5712
Fax : +66 2 908-5710
Website : www.thaiherbalgoods.com, www.artiscentShop.com